Back to Blog
Data and ecosystems are the future of healthcare
A combination of forces is driving a need for transformation in the healthcare market. Changing customer expectations combined with new regulations offer new opportunities, but companies in the sector need new capabilities to grasp them. The digital transformation of healthcare companies and the services and products is an especially important area, but a lot of the healthcare players are struggling.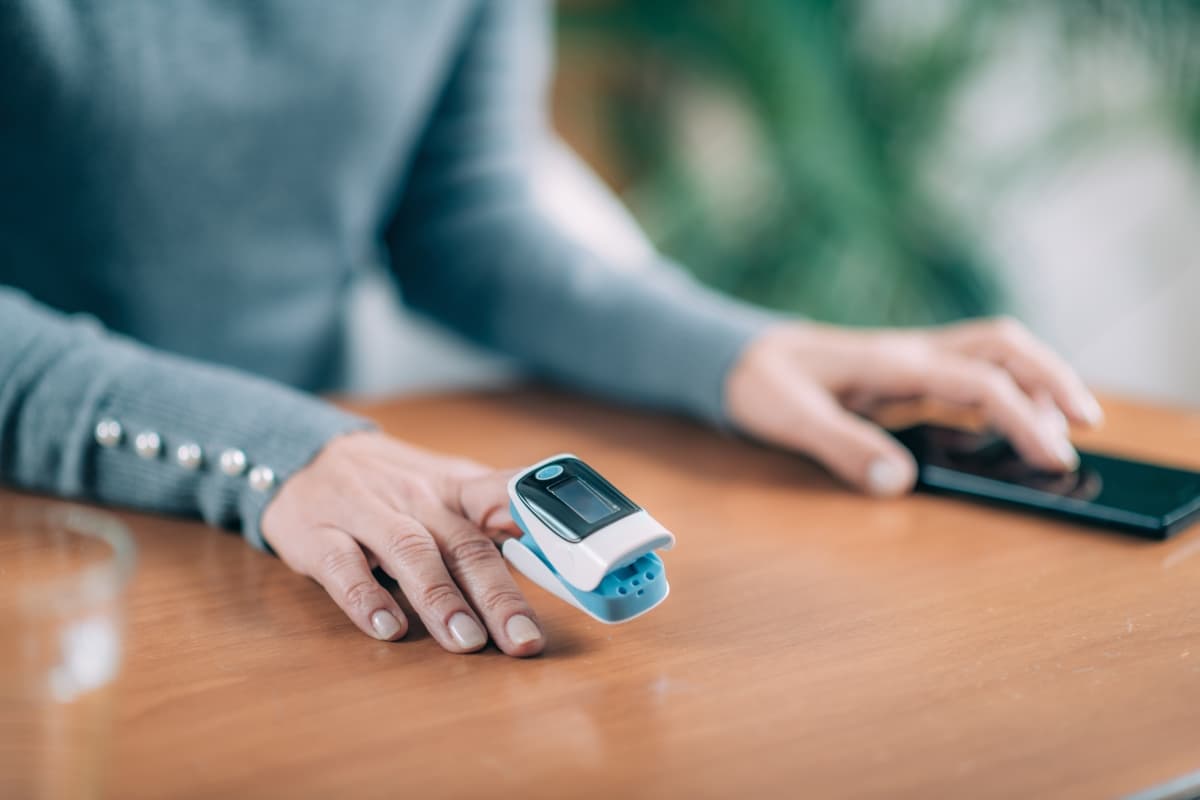 The good news is many industries have already gone through this process, so there's a lot of knowledge and experience traditional pharmaceutical and medical technology companies can draw from.
Investing in ecosystems and data-driven solutions are one of the most important aspects of staying relevant in a changing market.
Customers and outside players are driving healthcare's digital transformation
In other industries, digital transformation has offered companies an opportunity to launch new products, provide more value to customers, explore and create new business opportunities. The nature of the healthcare industry makes this equation a little harder. Companies have to contend with restrictive regulation, elevated concerns for data security, and general healthcare offering fragmentation. Even major tech companies have found it challenging. Google temporarily discontinued its Google Health initiative back in 2012 due to a lack of users.
But that was ten years ago. What was back then too complex to solve even for Google is within our grasp to tackle now. The market is a lot more mature now, and progress continues apace.
So what has changed?
One answer is customers.
The transformation processes other industries have undergone has created a widespread mindset change among users. In other areas of life, an increasing share of the products and services people use are digital and online. To look at just one of the earlier bottlenecks, a PwC study in 2016 found that 71% of patients were very open or open to letting service providers collect and use personal data in a healthcare context. The experiences of using high quality, seamless digital services in banking, mobility, and other sectors have created a growing demand for the same in healthcare. Especially with operating systems in the patient's pocket, allowing for the integration of health devices and data, we are already moving towards a more holistic approach to build a healthcare ecosystem.
The bar is high, as is the pressure, but the opportunities are significant, too.
Another answer is the outside players entering the field. Both big tech players and startups are making the sector more competitive and accelerating the change.
In recent years tech companies have made significant investments in machine learning and artificial intelligence solutions in data & analytics, genomics, and administration (CBInsights, 2019). This outside investment is putting pressure on the whole field to become more innovative. It's a familiar phenomenon. Over the last decade, the same process took place in the automotive industry, with tech companies and startups entering the sector and driving innovation in engine technologies, autonomous vehicles, and new mobility and ownership approaches.
To stay relevant, established healthcare companies must accelerate their offering and internal processes' digitalisation.
A third factor beneficial to the digitalisation of the healthcare sector is a changing regulatory environment. Governments in Europe are supporting the industry by breaking down and removing barriers, promoting digitalisation and making the market more competitive.
Lessons to learn from other industries
Examples of good and bad, successful and unsuccessful, transformation abound in almost all industries. There are also different approaches to take. Diversifying and augmenting the core offering with attractive added-value services is widespread and often successful.
For example, in the manufacturing sector, Robert Bosch Power Tools, one of the world's leading providers for power tools, power tool accessories and measuring tools, has created PRO360: a digital ecosystem of connected services to extend the core offering. Services, built on top of this platform, can easily share data with each other in real-time enabling a seamless user experience. Services and features offered in the ecosystem benefit all of Bosch core customer segments of professional Power Tools users.
In the automotive sector, companies whose core offering is the car complement it with digital services that support users' mobility needs ranging from payments, sharing, and parking to monitoring the vehicle's status. The new services give car manufacturers an extended presence in the customers' lives and in different phases of the mobility journey. The services are usually a part of an ecosystem that provides customers with a seamless experience and collects data that can be shared across the ecosystem to increase the service providers' understanding of the customers' needs and behaviours. These ecosystems' complexity requires collaboration and partnerships between companies to leverage specific expertise and deliver a complete offering. An ecosystem of services is also an ecosystem of actors - companies, organisations, legislators, etc. that need to collaborate and evolve their common strategies to grow the ecosystem offering and provide better services for the benefit of all.
It's one of the most critical lessons Pharma and Medtech companies can learn from other industries - how to enlarge the offering beyond the core product, create ecosystems of digital services and establish partnerships to become more resilient and face the upcoming changes in the market. Failing to act carries big risks. Healthcare is a rich market and will always attract a lot of investment. Investors can turn to new and disruptive players who launch products and services to address unmet patient needs beyond the immediate treatment. For example, the needs of patients who deal with regular therapies and chronic disease are an overlooked area of great importance in the holistic picture of medical treatment. In general, innovators enter the market by discovering and capturing uncovered opportunities along the patient journey. The services they offer often compete directly with established players. They challenge the status quo by informing and providing recommendations to patients for different therapeutic approaches.
Ecosystems and data-driven services offer Pharma and Medtech new opportunities to digitalise and diversify their offering. There are many parts of the current healthcare journey that are either fragmented or untouched by digitalisation. Traditionally, they've focused on developing new drugs, devices, and treatments, using costly research and development processes in a very competitive and regulated market. But digitalisation and changes in the legislation allow companies to explore new opportunity areas.
However, companies need to change within to grasp these opportunities, to have an impact. Otherwise, they might not be able to react fast enough, agile enough, and patient-centric enough.
The future shape of health
A new approach based on digital ecosystems and data-driven services will help healthcare industries unlock new revenue streams by providing holistic service solutions along the whole patient journey. Ecosystems connect different actors in collaboration for mutual benefit - and the benefit of the patient.
Currently, patients are exposed to a fragmented and often trying or stressful process to obtain their care.
Let's say you have pain in your knee, to the point where you often have trouble walking. You decide to get help and visit a hospital. You explain your situation - several times - to a couple of nurses and then multiple doctors, who decide to run a series of tests to find out what's wrong. You go through the tests and have a difficult time understanding the results. No one really explains them to you. You get a diagnosis for a chronic problem and you're off on a journey that has changed very little over the past decades: doctor visits, medical tests, medicines. The experience is often fragmented, and at many points, you will probably fail to receive all the information and support needed to face the disease, especially when the problem is chronic, like diabetes, cardiovascular or rheumatic diseases, etc.
This needs to change and Pharma and Medtech companies are in a position to make it happen. New digital services can support the core products and help the patient, the doctors, and other stakeholders along the journey.
Pharma companies can improve the efficacy of the treatments not only with better drugs but also with digital supportive services. For example, Pharma players can create services to improve the coordination of different healthcare providers. Innovators can use data to improve the treatment path. They can develop services to support caregivers and families, but also to help you, as a patient, to improve your quality of life by adopting healthy nutrition habits. Digital services can also help you to prepare the visit to the doctor and keep track of the symptoms. Other supplementary services can support in following the prescribed treatment correctly. The ecosystem keeps both you and the healthcare professionals up to speed and on the same page. Digital solutions are connected to create an ecosystem that helps you along the journey of finding out what ails you and the following treatment.
At the same time, Medtech actors invest in the ecosystem by connecting medical devices to the integrated digital platform. The digitalisation of processes improves efficiency, reduces costs, and cuts down on human errors. According to research by Simon-Kurcher, over 70% of Medtech companies face price pressures, coupled with increasing costs in the market. Only 18% of companies are planning on increasing prices because this strategy has not worked in the past. Instead, they are investing in the digitalisation of services and products to reduce costs. As of today, 56% of companies register a positive impact on sales.
The data you and the healthcare professionals undertaking your care provide in the ecosystem is analysed, providing new insight into your health to you and all the stakeholders working with improving your health. The handling of your medical results is more efficient, and your health status is communicated consistently and clearly.
The holistic, ecosystem-based, and data-driven approach replaces the previous fragmented journey and helps provide better care and increased peace of mind. Given enough volume, there's the potential for a more significant impact, too: data and statistics from a larger group can provide new insights into health and treatment.
For the service providers, connecting devices and digital services into an ecosystem will help Pharma and Medtech companies leverage the business value offered by data and develop better solutions and products. At the same time, the flexible infrastructure of an ecosystem will provide more resilience and allow cost reduction. A flexible and modular infrastructure will also enable companies to quickly develop services and integrate them into the ecosystem over time with relatively low investment costs. Companies can react quickly to emerging needs or problems (pandemic breakout), adapt fast to market changes and stay relevant on the market by continually delivering value.
Over the last few years, we've started seeing the emergence of digital innovation and ecosystems in the healthcare sector, but there are still lots of opportunities to explore. The future, with its pandemics, economic crises, and repeated cycles of disruptive innovation will continue to challenge the healthcare sector.
Digital ecosystems and data-driven innovation, together with a new holistic approach to therapies and addressing previously unmet patient needs, will help the industry thrive. This approach will help healthcare companies find success by minimising business risks, innovating quickly and delivering new treatments in challenging situations.
If you want to learn more about our healthcare approach, check out our Health page and get familiar with our healthcare ecosystems assessment!
Gianni Cardone

Design Director