Back to Blog
Six inspirational ways to make money with data
Companies have woken up to the importance of digital data in their business, as well as the new business opportunities that data gathering and analytics present. They've also started to explore machine-learning applications that help them solve complex problems that can be answered through insights gained from large volumes of data.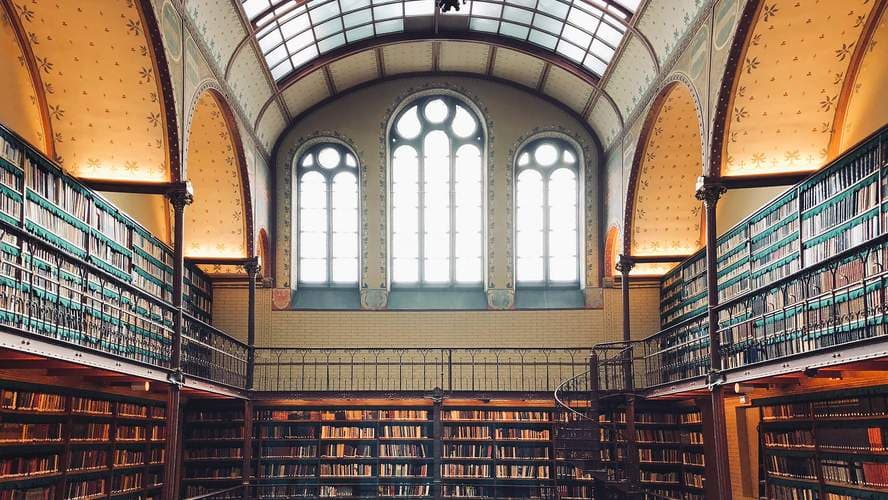 They've started to understand and identify what valuable data that they possess. They're collecting it, analyzing it and using it to improve their business and operations.
The two most obvious ways for companies to commercialize data are:
Data is collected and analyzed for product development purposes, used to create better products, which are then to customers. This results in increased sales, products with higher added value or more closed deals.
Data is used to identify problems and bottlenecks in internal processes, which are then eliminated to improve business efficiency and profitability.
We help companies understand the commercial opportunities digital data provides and believe that these two ways are necessary, but just not enough. Companies must go beyond the obvious and apply creative thinking to their data commercialization efforts. They typically master the structured engineering-like process of data collection and analysis, but fail in the innovative and commercial side of things. They fail to make use of and commercialize all the data they have.
We want to inject fresh, new thinking into data commercialization and provide perspectives that companies tend to neglect. Following are six inspirational ways for companies to make money with their data, with real-life cases to illustrate how they work in practice.
1. Selling insights to customers
Taking existing data, aggregating and enriching, and then selling it to customers as new valuable insights makes sense. Reports, online dashboards and indexes can be standalone products bundled with the company's existing offering, helping increase the price of the bundle that is sold to customers. User interfaces can be augmented with machine learning applications to help customers get what they need or interact with the brand. New insights are created "on-the-go", as a part of the customer encounter.
An example: Oikotie.fi, a leading player in job portal business in Finland, has created a smart way to commercialize its data. Oikotie.fi created a payable product for its B2B customers: after paying a fee, recruiters can see how their job ads perform against the rest of the (anonymized) players of their industry. This data helps the B2B customers improve their recruitment advertising and provides the job board with new revenues.
(For the sake of full transparency, the writer of this blog used to work for Oikotie.fi earlier in his career)
2. Empowering the sales force with data
A sales organization's role in a company is to maximize sales. Data can be a highly effective tool in reaching that target. Smart companies empower their sales force with rich customer data sets that help them easily identify customer problems, potentially churning customers and sales leads. With data, the sales force can give better product presentations, improve customer service and use more tailored sales argumentation when meeting customers. Smart companies position themselves as outstanding data leaders, and sales people play an important role in delivering that message to customers.
An example: The Finnish elevator and escalator company Kone is a good example of a firm that has given its sales force access to valuable data. When a sales rep meets a customer who has a Kone elevator or escalator installed, he/she is well informed on the condition of the device, including any potential problems, and can help the customer extract the most value out of the device. Often this leads to additional maintenance services and/or spare parts sales.
3. Using data in marketing and advertising
Data that tells us something about consumers and their interests can be used to create marketing and advertising solutions. You have two options: either the company uses its data to optimize its own marketing and advertising or sells its data to other companies, so they can do it.
An example: The search-and-discovery service app Foursquare sells its data to retailers so they can optimize their outdoor advertising and online marketing to match the routes people use to navigate the city. Media companies collect digital data on people's interests - e.g. sports, food, clothes, etc. - and sell it to online advertisers. Weather forecasting companies like Foreca can help clothing retailers optimize their advertising to match the weather conditions (e.g. sales of umbrellas, swimsuits and winter jackets). eCommerce companies like Zalando collect data on unfinished shopping carts in their services and target their own online advertising at the Facebook feeds and other channels of those potential buyers.
4. Selling data to players up and down the industry value chain
Companies often view their business as a "silo" and the data they have, they've derived from their own operations and own customer interactions. They use it for their own purposes only. The reality is that they've been operating in network environments and value chains where the final customer delivery is the result of the joint effort of several collaborative companies. In recent years many companies have woken up to the fact that these networked business environments create opportunities for sharing and capitalizing data from company to company. Data can be an important asset in optimizing the operations and cooperation of the players in the value chain. Companies can monetize their data by selling it to their suppliers and vendors down the value chain or by selling it to retailers, resellers and other sales-related partners up the value chain – or both.
An example: The provision of data from one player to another is typical in pharmaceutical value chains. Finnish pharmaceuticals distributor Tamro sells data on drug purchases by the Finnish people to local pharmacies, who can compare their own sales against their competitors and optimize their drug display and stock in stores. Tamro also sells data to drug manufacturers like GSK and Novartis, who then use the sales data to set prices for their products. Tamro very cleverly capitalizes its data both up (pharmacies) and down (drug manufacturers) the pharmaceuticals value chain.
5. Selling data to players outside your own industry
A not-so-obvious opportunity to monetize data is to look outside the company's industry or value chain. There might be a number of players interested in insights on economic activity, consumer behavior or other relevant topics. These players might be found in surprising fields. Companies should actively seek out these players and explore innovative joint opportunities.
An example: Due to a legislative changes in the EU, retail banks like Nordea and Danske Bank are required to open their accounts and payments data for use by others. This opens up lucrative, new business opportunities for fintech, information services, telecoms firms and others with the capabilities to create new digital services based on consumer banking data. Another potential example comes from the sportswear industry: companies like Nike have started to collect data generated by smart sports clothes. In the future they may start to offer that data to insurance companies, who can use the data to predict a customer's health insurance needs. A third example: export and import volumes of goods in harbors are a good early indicator of economic activity in a given country, so some harbor operators have started to sell that data to players who wish to forecast economic fluctuations, such as banks and financial institutions.
6. Using data to increase company valuation
The ultimate way to make money with data is to consider data as an asset in the company´s balance sheet and sell the entire company to a buyer who desperately needs the data. In this case, the data is considered valuable, because it can help the buyer to grow or improve its business. The data is sold as a full package, as part of the rest of the company assets.
An example: Would Facebook have paid $22 billion for the shares in WhatsApp in 2014 if the M&A target didn´t have data on 600 million consumers worldwide? Probably not. WhatsApp's revenues were very low at the time of the deal - only $10 million in 2013. The reason Microsoft paid $2,5 billion for Minecraft in 2014 had little to do with the actual revenues of the acquisition ($330 million in 2013). It was the data. A key element in the very high valuation of these acquired companies was the consumer data they possessed.
---
Making money with data is a gigantic, worldwide business opportunity and many smart companies are already moving ahead with their data commercialization plans. Partnerships with players in and outside industries are instigated with the aim of combining data from different sources to enrich it into valuable, new insights. Functions within companies, such as sales, marketing and product development, are benefiting from rich data and able to create new revenues. Some companies even approach their customers directly to offer data as a new packaged product - something that generates revenues immediately.
In the hands of skilled experts, data combined with the high processing power of computers enables the creation of machine learning applications with the potential of revolutionizing entire industries. These technologies will help companies move from the reporting of past events towards monitoring real-time events and, eventually, towards predicting what is likely to happen in the future. Given the recent advances in machine learning and the six innovative ways of making money with data mentioned above, I believe we´re about to witness a real proliferation of companies whose business is heavily reliant on data exploitation.
There are legal issues related to data commercialization and consumers' privacy concerns must be taken seriously. Governmental players like the EU are actively and constantly shaping the way data should/can be made available and how it's stored, so companies should stay on top of legislative changes, now and in the future. Whenever the law allows data analysis, disclosure, transfer and sales, there's plenty of room for innovative thinking, technology exploration and new business creation.
Mastering machine learning and data commercialization is serious business and requires management's full attention. Any company not doing its best at it is most likely leaving loads of money on the table.
About the author:
Mika Ruokonen is an expert in AI driven business transformation at Futurice. His 15+ years' experience in digital technologies and software solutions have included various roles such as P&L responsibility, business development, research, sales, and consulting. Mika's particular area of interest is how data and Artificial Intelligence can transform what companies sell and how they make money with a view to developing pioneering commercialisation strategies.
Mika's book Growth Reinvented is out in November 2020, if you'd like to read the digest of the book you can find it here.
Mika can be reached at mika.ruokonen@futurice.com.
How do companies make money with data?

Common ways of utilizing and making money with company data include selling insights to customers, empowering the sales force with data, using data in marketing and advertising, selling data up and down the value chain, selling data outside the industry and using data to increase company valuation.
Mika Ruokonen

Vice President, Helsinki